Today's #SundaySupper is so cool! We are all doing a post inspired by a special or favourite movie. Have you been able to think of a food or beverage and immediately connect it to a movie? You know, like how Carrie has her special Cosmopolitan and Bond has his Martini "shaken, not stirred." You get the idea. Our host today is none other than Heather from GirliChef! Check out Heather's awesome recipes on her blog.
I chose the movie Soul Food. I loved the movie so naturally, I loved the series too. I watched every single episode. I laughed. I cried. I crushed. Yes, Boris Kodjoe is the ish! I'm over him now, but back then….just looking at him made my day. I loved the series so much that I jumped at the chance to be an extra in one of the episodes. That's right. I was on set for about 12 hours, mostly doing nothing – but I was there. It's too bad I have no idea what season or episode it was. Ha! Ah well.
In the movie, I loved that every Sunday the family got together and had a big meal that everyone would enjoy. It was a time to catch up, work out issues, and share joys. You see, I believe I loved it because the values portrayed in the movie were similar to mine. The focus, aside from all the drama and family bickering, was always on family and bringing them back together after tremendous turmoil. Family first. I love a good drama. If you haven't seen Soul Food (1997), it's definitely an oldie but goodie.
It's too  bad that the idea of Soul Food generally means something deep fried, sugar filled or unhealthy but incredibly tasty. Today I'm sharing a recipe that is a cleaner version of a Soul Food dessert. I wanted to try it because 1. I have never made a cobbler before and 2. I'm coming off a juice fast and I need a sweet treat that won't throw me off my goal. I love that there are fruits and that the cake is made with spelt flour. Totally my kind of dessert!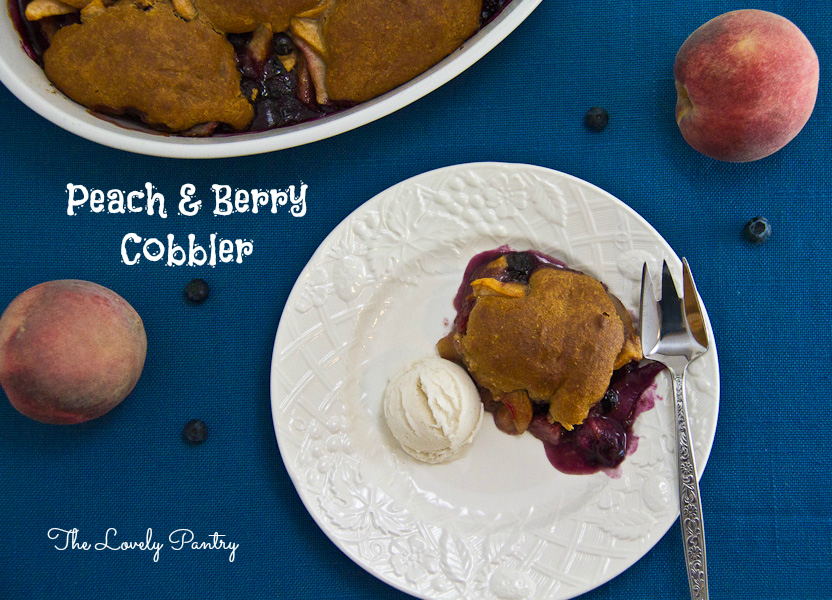 This recipe was adapted from recipe "Peach & Blackberry Cobbler" found in The Best of Clean Eating
Ingredients
For the fruit layer:
Cooking Spray
4 Peaches
1 Cup Blueberries.
1 Cup Strawberries, hulled and diced
2 Tbsp light Agave
1/2 Tsp Ground Ginger
Top layer
2 Tbsp Extra Virgin Coconut Oil
1/4 Cup Light Agave Nectar
1/2 Cup Unsweetened Almond Milk
1 Tsp Pure Vanilla Extract
1/2 Tsp Pure Almond Extract
A sqirt of lemon juice - about 2 tsp
1 Cup Spelt Flour
1/4 Cup Rolled Oats (not the instant oats)
1 Tbsp Baking powder
1/2 Tsp Ground Cinnamon
1/4 Tsp Fine Sea Salt
Instructions
Preheat oven to 350F
Coat a medium sized heat proof dish with cooking spray (at least 1.5 inches deep)
Prepare the fruits: Peel and cut peaches into slices about quarter inch thick. Place in a medium sized mixing bowl. Add blueberries and strawberries. Toss with flour, agave, lemon juice and ginger. Toss to make sure everything is combined well. Set aside.
Top layer: In another bowl, Whisk melted coconut oil, agave, and almond milk. Set aside
Blend the spelt flour with the oats in a food processor. Transfer to another bowl and then add baking powder, cinnamon and salt. Whisk to combine.
Gradually transfer the almond milk mixture into the flour mixture. Stir/whisk to combine. This will yield a thick batter.
Using a large spoon, drop the batter randomly over the fruit mixture.
Place dish over a lined rimmed cookie sheet
Bake for 50-55 minutes, rotating half way through
Serve warm with ice cream
http://lovelypantry.com/2013/04/peach-and-berry-cobbler-for-a-movie-inspired-sundaysupper/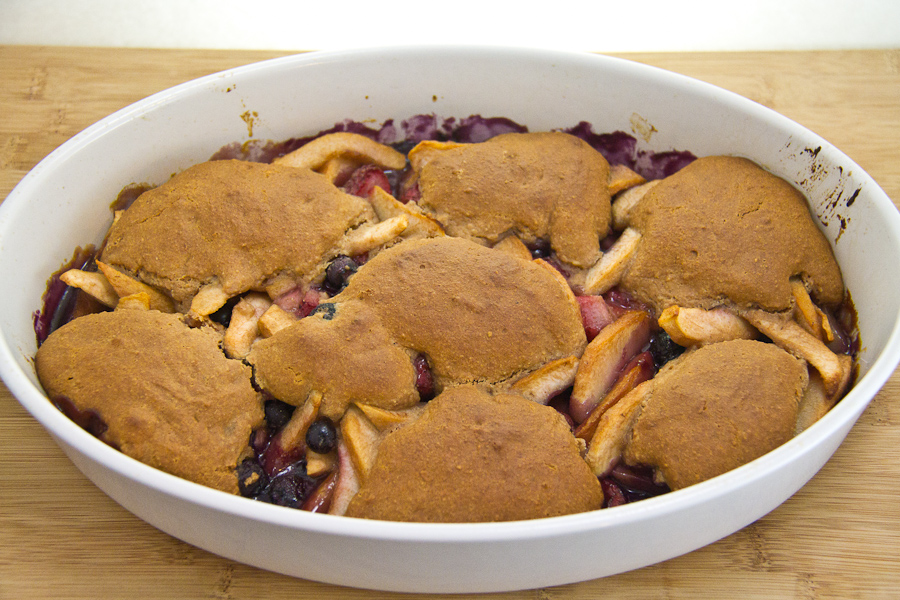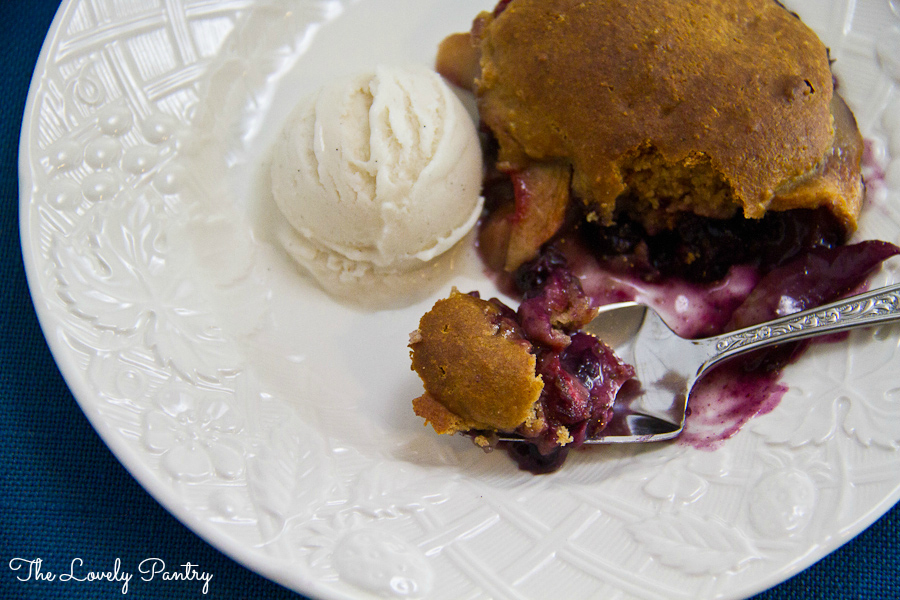 Here are the links to some wonderful recipes. Check them out!
Toast (bready things)
No Reservations (soups and salads)
Today's Special (fish, chicken, beef, and pork)
Forks Over Knives (veggie-heavy dishes and sides)
Udon (pasta and noodles)
Just Desserts (sweet treats)
Bottle Shock (beverages)
***
Join the #SundaySupper conversation on twitter on Sunday, April 14th to talk all about movies that have inspired us to head into the kitchen – and the food that comes from that inspiration (7pm EST)!  We'll tweet throughout the day and share recipes from all over the world.   Follow the#SundaySupper hashtag, and include it in your tweets to join in the chat. Check out our #SundaySupper Pinterest board for more delicious recipes and food photos.
Announcing the Food & Wine Conference sponsored by Sunday Supper! It's being held July 19th – 21st in beautiful, sunny Orlando, FL. It's a must for food bloggers. Check it out by clicking here → Food & Wine Conference
read more