Well, I think I found a bread that my husband is willing to defend and protect. When I told him what I was making, I got a slight side-eye and a very questionable look. This is what happens when I try to put vegetables in almost everything.  Especially zucchini, which, by the way I once couldn't stand. And now, I think it is perfection. And on top of that, I decide to add a fruit too. Clearly, I've lost a few marbles. My husband's curiosity peaked as the aroma took over the kitchen. It's so cute when the husband and the children are asking when the bread is going to be ready. Yes folks, this was the excitement that took place because of this wonderful Zucchini Pineapple Quick Bread.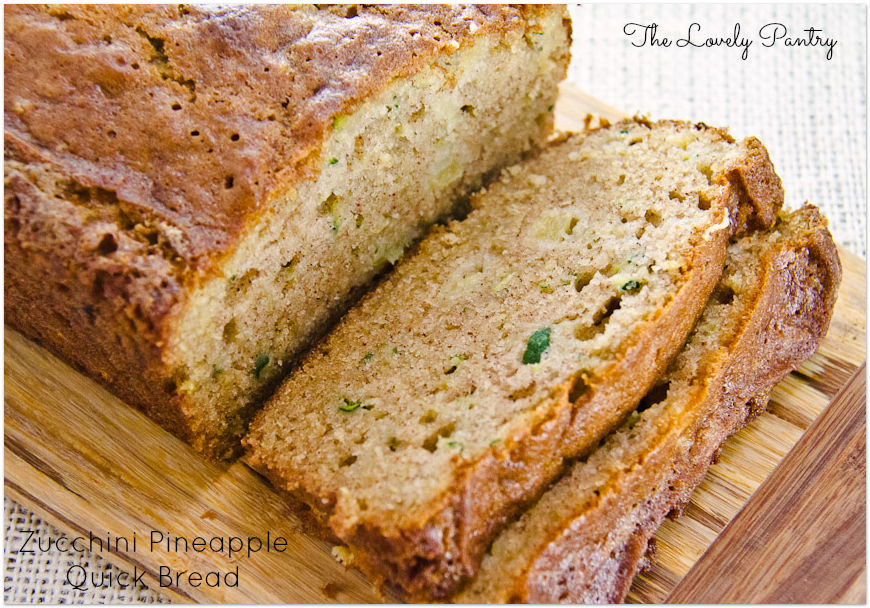 Zucchini-Pineapple Quick Bread
Ingredients
1 1/2 Cups All Purpose Flour
3/4 Tsp Ground Cinnamon
1/2 Tsp Salt
1/2 Tsp Baking Soda
1/4 Tsp Baking Powder
1 Egg
1 Cup Sugar
1 Cup shredded zucchini (1 medium zucchini)
6 Tbsp Vegetable Oil
1/4 Cup Egg White
1 Tsp Vanilla Extract
1 8oz Can Crushed Pineapple in juice, drained
Baking Spray with Flour
Instructions
Preheat oven to 325F
Grease a loaf pan using baking spray with flour, or just grease and flour the pan
In a large bowl, combine flour, cinnamon, salt, baking soda and baking powder. Whisk to combine.
In a large bowl, beat egg + egg white until foamy
Beat in Sugar, oil and vanilla
Fold in the zucchini and pineapple
Transfer batter into the prepared loaf pan
Bake for 325 for an hour or until a toothpick inserted in the centre comes out clean
Allow to cool for 10 minutes before transferring to a wire rack to cool completely
Slice, serve and enjoy.
Notes
Adapted from The Cooking Light Mix & Match Low-Calorie Cookbook
http://lovelypantry.com/2013/05/zucchini-pineapple-quick-bread/
As usual, waiting for a sweet-smelling bread like this one to cool is always a challenge. Even the baker it is eager to taste the finished product. I loved how easy this bread was to make. Although the baking time of an hour seemed a bit long, it was well worth the wait. The moisture of this bread is unbelievable!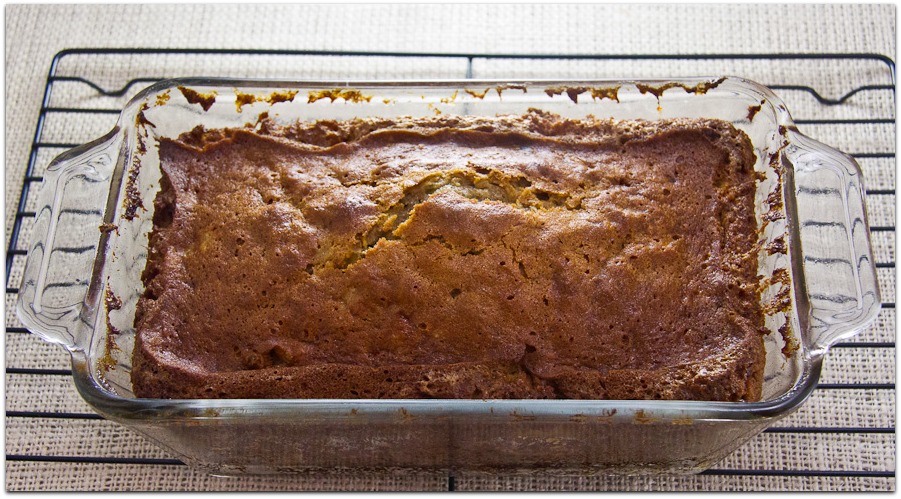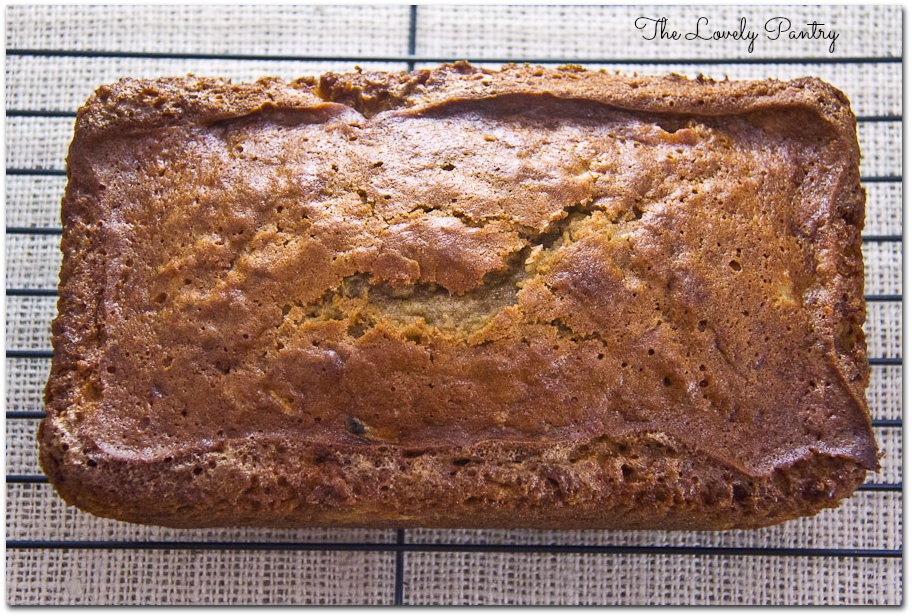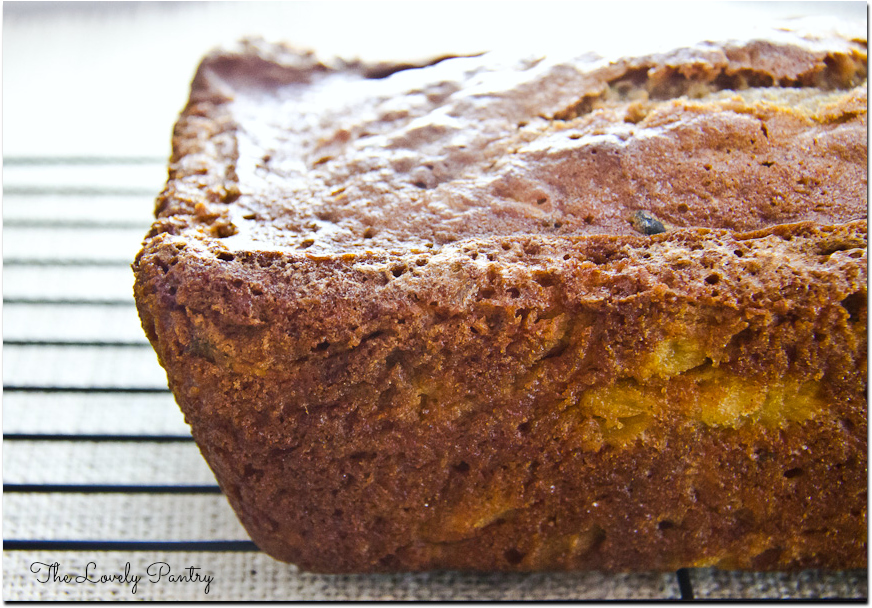 This is such a wonderful and moist bread. I'm excited just posting about it. I was considering making it again with Spelt flour or some other flour with higher nutrient value. I was asked NOT to change anything about the recipe/ingredients. Well, I guess there is nothing more to say. This quick bread is hubby approved! I will still probably go ahead and try it with spelt just because I really want to.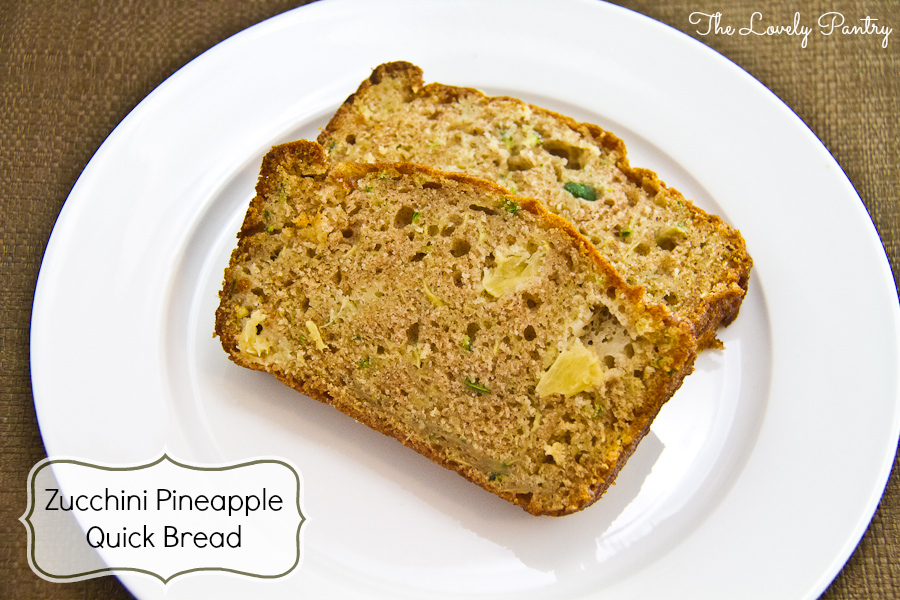 ***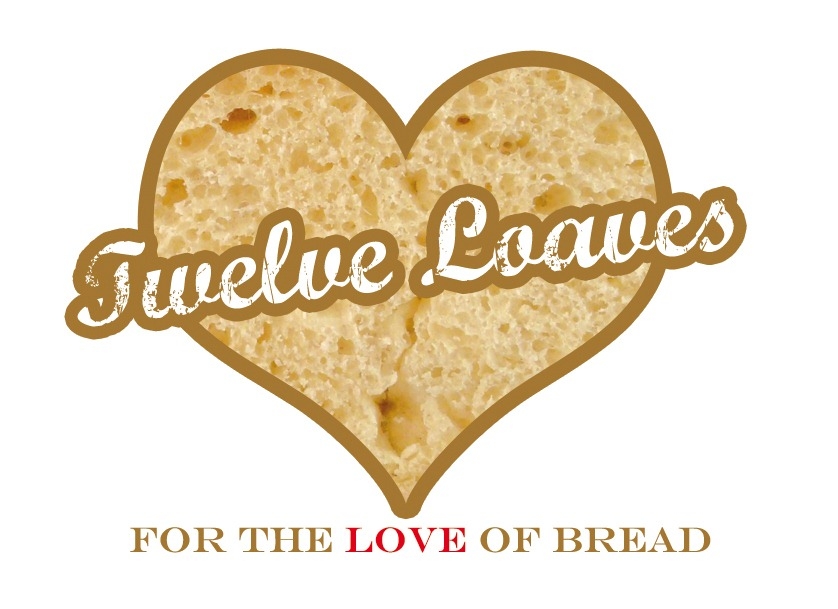 This is my contribution to the May 2013 #TwelveLoaves challenge. Lora of Cake Duchess created this awesome group where the participants bake according to the theme for the month. This month, we are celebrating one year of baking wonderful bread! Although I am a newbie to the group, I'm just so happy to be blogging with such passionate bakers. We will be baking something that we love (whether yeast bread or quick bread) and this Zucchini Pineapple Quick Bread certainly fits the description! Please check out all the wonderful bread recipes being shared this month.
Would you like to join the #TwelveLoaves group? Here's how!
1. When you post your Twelve Loaves bread on your blog, make sure that you mention the Twelve Loaves challenge in your blog post; this helps us to get more members as well as share everyone's posts.
Please make sure that your Bread is inspired by the theme!
2. Please link your post to the linky tool at the bottom of my blog. It must be a bread baked to the Twelve Loaves theme.
3. Have your Twelve Loaves bread that you baked this February, 2013 posted on your blog by February 28, 2013.
Powered by Linky Tools
Click here to enter your link and view this Linky Tools list…
read more