Today is the one week anniversary of the Sandy Hook Elementary tragedy. I will be observing a moment of silence and prayer at 9:30am this morning, in memory of the angels we lost and also for the families grieving for their loved ones.
Although I've accepted that there is nothing that we can do to change what has happened, we can all come together as a community to honour and remember the victims in a very special way. The internet is buzzing with ways to support the Newtown Community as well as to honour the ones they lost. I'm doing my part today by joining the #BloggersForSandyHook initiative by sharing a cookie recipe with you that was chosen by my own little ones.  Although they chose the ingredients, they called these cookies "Mommy's very special cookies". I have not told them about the tragedy, perhaps to preserve their innocence and shelter them for just a little longer, while I still can. Its challenging enough for adults to comprehend, never mind a 3 and 5 year old.
This event is called Cookies & Crafts for Sandy Hook. Please see my previous post for more details. I'm glad that we got to bake cookies (for those contributing cookies). Kids love cookies. I am getting into making cookies more and more each year, especially as my children get older. Baking with my children is wonderful and I hope they will have fond memories of us in the kitchen. They are not always hands on, but I do talk with them while I am whisking or mixing away. They love to ask questions, so we have great conversations during cookie making time. We chose chocolate because…well, we all love chocolate in this household.  I also asked them to choose a dried fruit to add, and they chose cherries. A nice pairing, I'd say.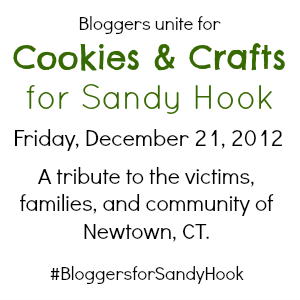 Chocolate Cherry Cookies
Recipe Type: Cookie
Author: Lyn
Prep time: 20 mins
Cook time: 8 mins
Total time: 28 mins
Chocolate Chips and Dried Cherries make an awesome cookie
Ingredients
2 Cups All Purpose Flour, Unbleached
1/2 Cup Unsweeteted Cocoa Powder
2 Tsp Baking Powder
1/2 Tsp Salt
2 Sticks Unsalted Butter
1 1/2 Cups Granulated Sugar
2 Eggs
1 Tsp Vanilla
1 Cup Dried Cherries
1/2 Cup Semi-Sweet Chocolate Chips
1/2 Cup White Chocolate Chips
Instructions
Preheat Oven to 350F
Line Cookie sheets with parchment paper
In a medium bowl, combine flour, cocoa powder, baking powder and salt. Set aside.
In a large bowl, cream butter and sugar until light and fluffy
Beat in eggs and vanilla until combined
Beat in as much of the flour mixture as possible
Using a spoon or spatula, fold in chocolate chips and cherries
Using a cookie scoop, drop rounded dough onto the parchment lined cookie sheets, about 2 inches apart
Gently flatten the tops with the back of a spoon
Bake for 8-9 minutes
Transfer to wire racks to cool
Notes
This recipe yields about 60 cookies
Store at room temperature for up to 4 days or freeze for up to 3 months
Adapted from BHG SIP 100 Best Cookies
3.1.09
I feel blessed and fortunate to be able to bake with my children. In this moment, I have only prayers and sympathy for the parent's/families that have lost a child or a relative. I pray for healing and peace.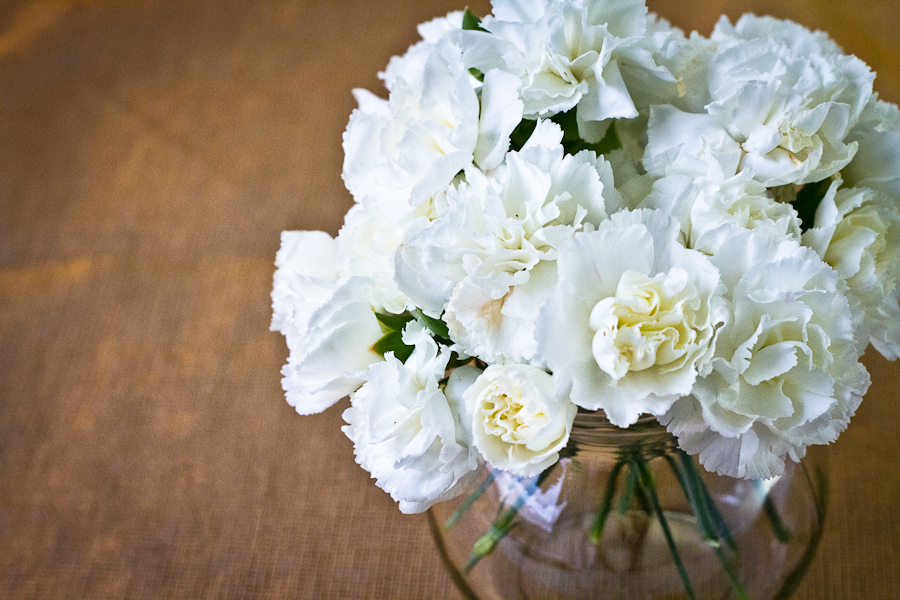 For the list of shops and businesses supporting Newtown and Sandy Hook Elementary School, please click here.
 Here are the bloggers participating in this event:
Hezzi-D's Books and Cooks, The Red Headed Baker, Real Housemoms, Crazy for Crust, Something Swanky, Life After Laundry, Two Kids Cooking, Frugal Foodie Mama, The Doctorate Housewife, Heather's French Press, Operation Dinnertime, Lovely Pantry, What's Cooking Love?, Cupcakes and Kale Chips, Occasionally Crafty, Pint Sized Baker, Pineapple and Coconut, Wine & Glue, Lemonsforlulu, A Sweet Baker, Mom On Timeout, The Freshman Cook, Sweet Twist of Blogging, A Family Feast, Julie's Eats & Treats, Eat at Allie's, Here Comes the Sun, The Kitchen is My Playground, Just My Crazy Kitchen, The Sweet Chick,  The Tasty Fork, Wholly Delicious Dishes,  Chocolate, Chocolate and more , Yours and Mine ARE Ours,  Kitchen Meets Girl, Daily Dish Recipes, Sweet Bella Roos, Persnickety Plates
Donations are being accepted at  Newtown Youth and Family Services . Donations made to them are going to to those affected by the school shooting. You can go to their website here to donate.
On December 14, 2012 I saw a prayer on Facebook that I felt was so appropriate. I looked for it so I could share it here.
Precious Lord of Life:
Knowing that your thoughts are not like our thoughts and, your ways are not like our ways, we ask for Your perfect peace. We ask to accept even that which we do not understand. We ask for peace for the families that lost loved ones and, peace for the spirit that took their lives. We stand firmly on your promises tonight.
You promised that you would send us a Comforter. You promised that in our deepest needs, you would lift us to a place that is higher that we think or feel or live. Just know we are standing and holding on to your promises.
Lord, we ask that you give us the right language to express our thoughts and feelings about what has happened. We ask that you show us how to make sense of the senseless; teach us how to stay in love when faced with anger and hatred; to find humility and hope when we feel hopeless and lost. Give us the strength to see beyond this moment to the healing that is possible.
Give us the wisdom to withhold judgment, criticism and condemnation and use our thought and words to bless those who are hurting. Our hearts are heavy, our minds are confused and still we remember to look to You. May your angels, avatars, teachers and the presence of your Holy Spirit surround us all.
Knowing that you hear our prayers and because we ask we receive, we now rest in Thee.
We Let It Be, Trusting You.
Amen and Ashe
~Iyanla Vanzant
read more