Happy Easter Sunday! I hope everyone is having a wonderful weekend. I am almost at the end of a four-day Easter weekend. We had our very first Spring-like day yesterday and I got a chance to spend the day out with my family. I'm so ready for April! The last 2 weeks in March were pretty taxing, but everything seems to be returning to somewhat "normal". Apparently March 31st is National Oranges and Lemons Day! For today's #SundaySupper, we are sharing with you some of our best citrus recipes. I'm absolutely loving the line up! Our fun and fabulous host is Jen from Juanita's Cocina!
I love Oranges in my cooking and baking. I must admit, I don't  include it enough but when I do, it's always great. When I baked my first orange cake a few months ago, I was so impressed with the fact that I could utilize the whole orange and not just the juice OR the zest. I was very disappointed when I misplaced that recipe and could not find it in time for today's post. I will find it, but I know it will take some time. This recipe is just as good and the syrup is a winner!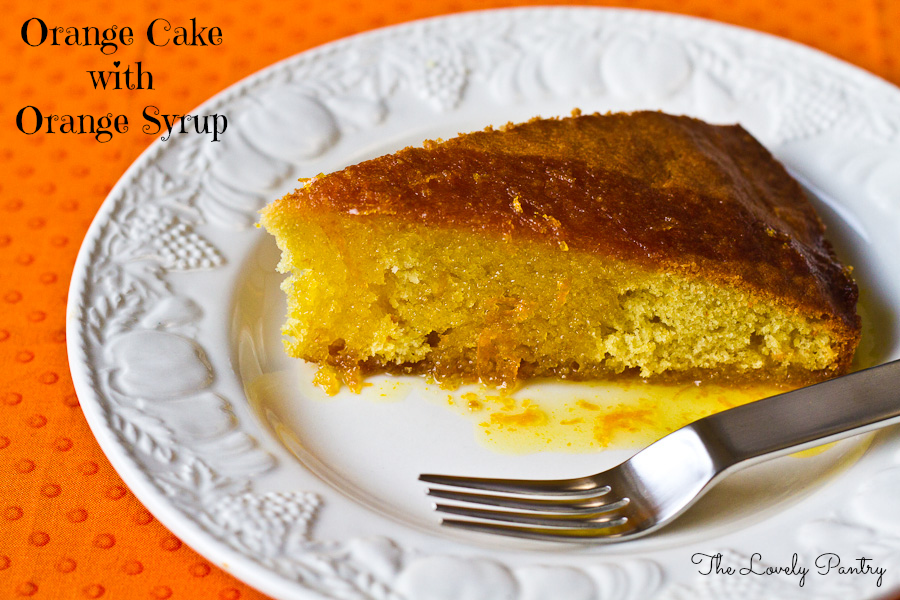 Orange Cake with Orange Syrup #SundaySupper
Recipe from the book "500 Cakes" by Susannah Blake
Ingredients
1 Orange
1 1/2 Sticks Unsalted Butter, at room temperature
3/4 Cup Superfine Sugar
3 Eggs
1 1/4 Self-Rising Cake & Pastry Flour
1/2 Tsp Baking gSoda
4 Tbsp Ground Almond
Orange Syrup: The zest and juice from an orange + 1/4 Cup Granulated Suagr
Instructions
Preheat your oven to 375F
Grease a 10 inch spring form cake pan, line with parchment and set aside
Grate the zest of the orange and set aside
Remove the flesh of the orange ensuring the pith and any seeds are removed. Place the flesh and any remaining juice into a food processor and blend until smooth, about 20-30 seconds
In a medium bowl, sift in flour and baking soda. Set aside.
In a large mixing bowl, beat the sugar and the butter. Beat the eggs one at a time until incorporated.
Gradually fold in the flour until combined and then fold in the ground almond
Bake for 30 minutes or until a toothpick inserted comes out clean
Allow to cool in the pan for about 15 minutes before transferring to a cooling rack
To make syrup: In a small saucepan, add orange zest, orange juice and sugar. Gradually bring to a boil then stir. Reduce heat and allow to simmer for about 8 minutes, stirring occasionally. Take care not to leave the saucepan unattended. Remove from heat when the syrup has a sticky consistency. It will continue to thicken as it cools
http://lovelypantry.com/2013/03/orange-cake-with-orange-syrup-sundaysupper/
Fact: I do not enjoy eating oranges. But I will drink the juice, cook and bake with the zest, juice and flesh. Strangest thing I've ever heard.
Baking with oranges gives not only a pleasant aroma, and a gorgeous hue, but also a very light and fresh taste to the cake. This recipe did not require a full cup of sugar as the orange gave it additional sweetness. By itself though, this cake is not a very sweet cake. Its partner does a great job where the true sweetness is concerned.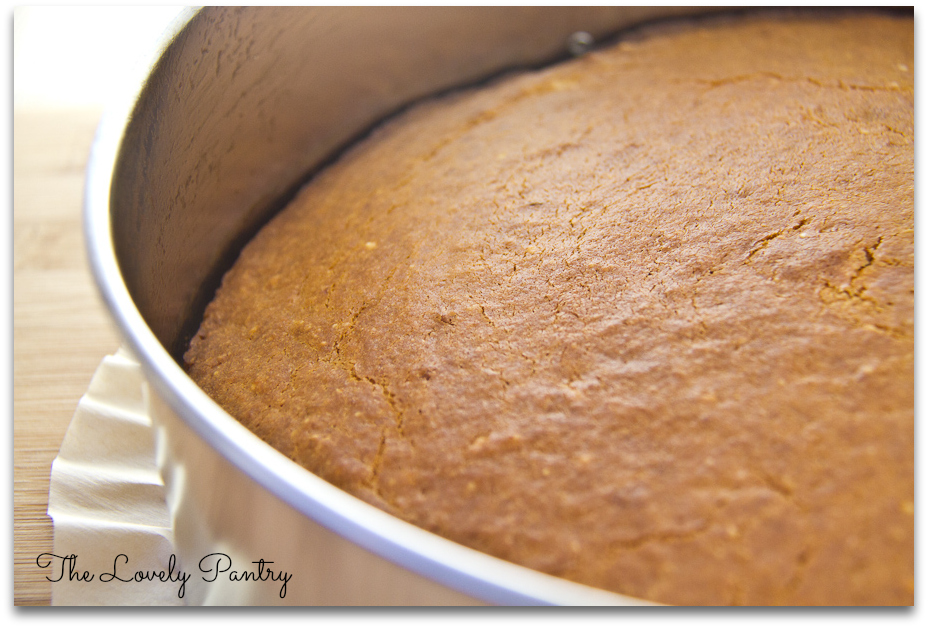 I'm not sure why I had not thought of blending the flesh of the orange before. Total genius. Not only do I get the juice, but I get the added fiber from the orange as well.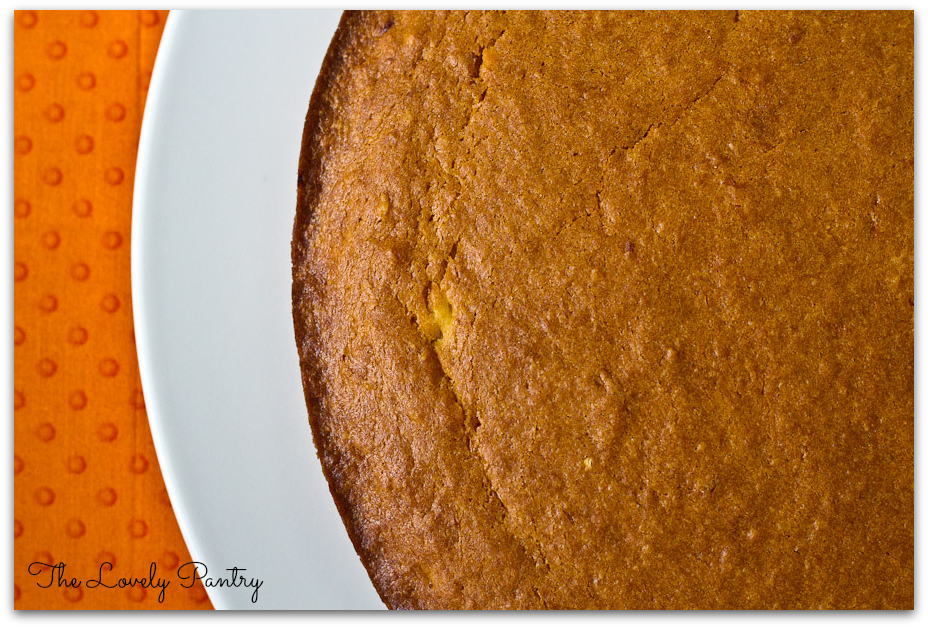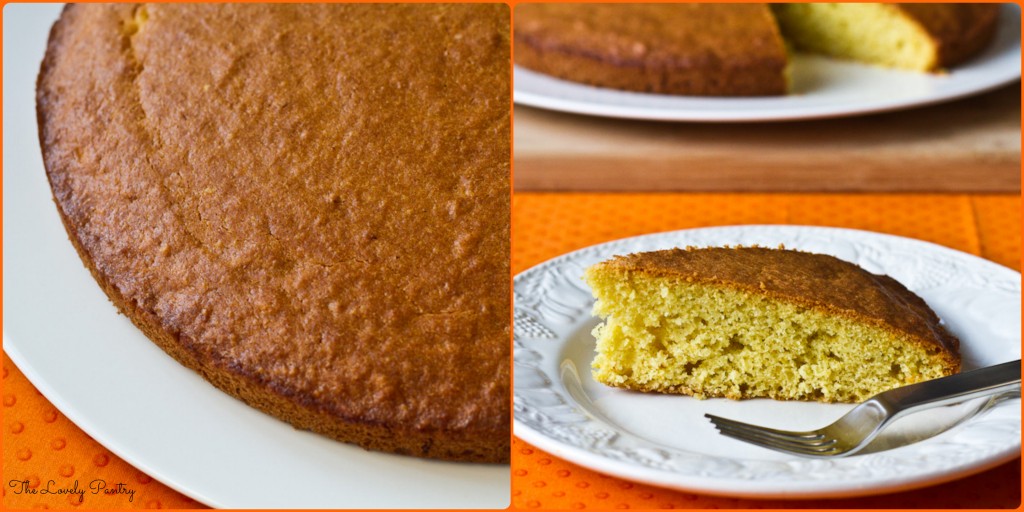 Just so that we are clear…the cake and the syrup stay together. This cake is best served warm after the syrup has been allowed to soak into it for a few minutes. A brilliant transformation takes place and the cake just tastes that much better.
I hope you've enjoyed my recipe today. Please take a look at the recipes by my fellow #SundaySupper bloggers.
Better with Citrus Breakfasts:
Big On Citrus Breads & Condiments:
Make You Pucker Salads, Sides, & Main Dishes:
Sour Citrusy Sweets & Desserts:
Sour Sips & Drinks:
***
Join the #SundaySupper conversation on Twitter on Sunday, March 31st to talk all about citrus recipes!
We'll tweet throughout the day and share recipes from all over the world. Our weekly chat starts at 7:00 pm EST.
Follow the #SundaySupper hashtag, and remember to include it in your tweets to join in the chat.
Check out our #SundaySupper Pinterest board for more delicious recipes and food photos.
read more