I haven't posted a smoothie to The Lovely Pantry in a while. My first (and only) smoothie post thus far was the Banana Nutmeg Smoothie. I think its safe to say that every smoothie that I make will have a banana in it. Everything else is purely optional. For  the past week, I've been eating soft foods and so smoothies almost became mandatory – which is great. I've been whipping up smoothies for me and the kids, and even allowing them to choose some of the ingredients. Great!
I generally keep smoothies pretty simple. Occasionally, I'll add vegetables or a flavoured protein powder (if I'm making just for me).
Author:
Ingredients
1 Cup Almond Milk
1 Cup Baby Spinach
1 Banana
1/2 Cup Frozen Berries (of more if you like)
Instructions
Place all ingredients in a blender
Strain into serving cups (optional)
Frozen berries are always in my freezer specifically for smoothies. That way I have them on hand throughout the year and also I don't have to add ice. I'll use frozen bananas too if I don't have fresh on hand. Whatever works, right?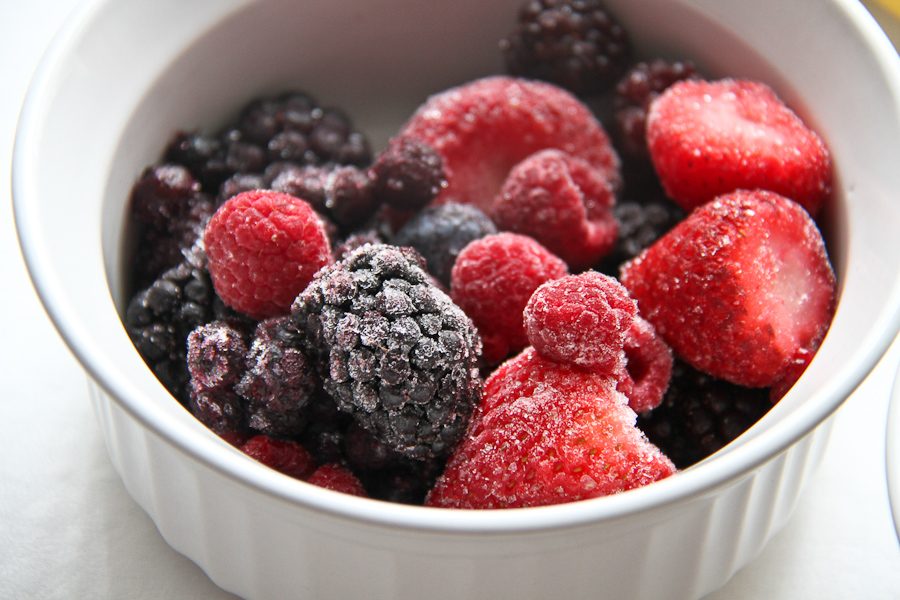 My cousin told me that she adds spinach to her smoothies. I've been putting it in my smoothies ever since. You don't even know it's there. But I let my son put it in the blender so that he knows there is goodness his smoothie.
And here you have a healthy and refreshing breakfast drink!
Have a wonderful weekend everyone! Take good care of yourselves
read more