Good Monday morning to you, my friends! Today's post is different – no recipe. No photographs. No drooling or licking your computer screen
I just want to share some great things with you today. Regular posts will resume in a day or two. The past few months have been a blast when it comes to Food Blogging and Twitter. For a few months, I was on a roll! I was doing at least 4-6 chats weekly. Due to my new family schedule, I'm down to one chat – #HGEATS with The Hungry Goddess, Wednesdays at 12 noon, EST. Feel free to drop in for the hour, if you're available. Each week is a different food related topic and we always have tons of foodie fun! If you're lucky, there may be giveaways! I've won twice already! Lucky me!
I'm happy to have made some online foodie friends who have become familiar faces on a few other social media platforms. I've recently become a member of the Food Bloggers Network founded by the lovely Jessica Hose. She's so brilliant to have come up with a networking group that allows Food Bloggers to share and learn more about what we do. It's a wonderful support group and I'm very glad to be a part of it, along with such great bloggers. This group definitely keeps me active and in touch with like-minded individuals. Love it!
I'm so happy, and honoured to have been given awards by my fellow food bloggers! Isn't that wonderful? [Insert applause here]
I received the Versatile Blogger Award from these fantastic friends: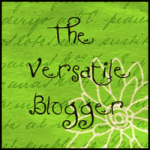 Susan from Girl In The Little Red Kitchen
Renee from Magnolia Days 
Jessica from Oh Cake
Sofie from The German Foodie
I encourage you to visit their blogs! They are a friendly bunch!
I received the Kreativ Blogger Award from these fabulous ladies: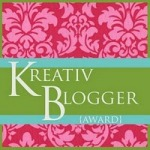 Susan from Girl In The Little Red Kitchen
Renee from Magnolia Days 
Jessica from Oh Cake
I enjoy their recipes and stories. Please visit and say "hello!"
As a recipient of the Kreativ Award, I have to write 10 facts about myself, then pass along the award to 6 bloggers
1o facts about Lyn
I have lived in 3 countries – London, England. Kingston, Jamaica. I currently reside in Toronto, Canada.
My passion is photography. The sound of the shutter gives me life.
I can be found (as in "seen") in the deleted scenes on the DVD of the movie titled "How To Lose A Guy In 10 Days" staring starring Kate Hudson and Matthew McConaughey
I studied Travel, Tourism & Hospitality in College. The low paying jobs turned me off. I still love the field though.
I dream of vacations in beautiful places with beautiful food, camera in tow. One day, I will be a Travelista!
I love technology. If I could buy every device my heart desires, I probably would.
I'm a lifelong learner (a trait inherited from my Mother)
I love sending and receiving snail mail. YES! I'll actually write a letter or a card and send photographs.
I believe in these simple things: the words please and thank you. Honesty & kindness CAN co-exist. Treat people with respect.
I LOVE music. In fact, I cook, sing AND dance sometimes. Fun times in my house.
I also received the Sunshine Award from these awesome chicas!!!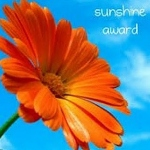 Susan from Girl In The Little Red Kitchen
Renee from Magnolia Days 
Jessica from Oh Cake
You ladies are my sunshine! Thank you for these awesome awards!!
As a recipient of the Sunshine Award, I have to answer 10 questions, nominate other wonderful bloggers and leave a link back on their website.
Favorite Color – Purple and Black
Favorite Animal – I don't have one, but I think very small dogs are cute
Favorite Number – I don't have one, but I prefer even numbers or odd numbers divisible by 5 (don't ask lol)
Favorite Non-Alcoholic Drink – White Cranberry
Prefer Facebook or Twitter – Twitter RULES!!! But I'm trying to be more active on Facebook too. Come say hello!
My Passion – Family, Photography, Food/Cooking, Travel
Prefer Getting or Giving Presents – Giving (and receiving too)
Favorite Pattern – Whatever looks good
Favorite Day of the Week – The glorious day that I can sleep in, whichever day that may fall on
Favorite Flower – Roses and Tulips
I would like to share the love, and pass all three awards to these fabulous bloggers: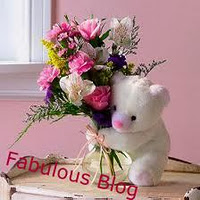 I received The Fabulous Blog Award from Tina at Pinay Cooking Corner  – Thanks again, Tina! I know I'm late but I'm so grateful for this award from you!
I would like to pass this award to Angie from Angie's Recipes whose recipes and photography inspire me.

I received the Liebster Award from Kayle at The Cooking Actress ~ You're so sweet, Kayle! Many thanks for this award
I would like to pass this award on to Susan at The Wimpy Vegetarian. I like Susan's recipes and her writing. I think there's a vegetarian inside me trying to get out!
There are so many blogs that I enjoy reading. Thank goodness for Google Reader. Perhaps I'll have to do another award post. For now, please take the time to check out these blogs that I read frequently.
Have a wonderful 4 day week!
~Lyn
read more