Jamaican Easter Bun
I wanted to make something Jamaican for Easter. I couldn't think of anything more appropriate than Bun and Cheese. It's a Jamaican tradition! I'll be cooking all this weekend so this is the first of interesting things to come. I remember as a child living in England, my parents made Easter Bun and it made our home smell so fragrant. I was super excited when my Mom found the recipe that she had used all those years ago. I'm using some of the ingredients for the first time with this recipe. I'm glad I now have things like Anise Seeds in my pantry for future recipes. And I would have never guessed that I would be cooking with Dragon Stout again so soon!
This Bun smelt good in a traditional way. I personally prefer my bun with just raisins and not the mixed peel. But I really wanted to make it as traditional as possible. After looking at a few other recipes, this particular recipe uses Anise Seeds which is not included in modern Bun recipes. I'm fine with that. That means my recipe is special.
In Jamaica, Bun is a big deal. It is generally available throughout the year. If you usually buy Bun at the store, and have not yet purchased some by now – you may very well have missed out. Good thing I have this here recipe for you to actually MAKE Bun
That way, you won't miss out.
I was asking some friends and family about the origins of Jamaican Easter Bun… it's a tradition that not too many people are familiar with. Thanks to my Bestie for sending me the info as to how Jamaican Bun came about. The British traditionally had Hot Crossed Buns on Good Friday. This same custom was brought to Jamaica and transformed into what we know today as Easter Bun. Jamaicans spiced it up!
"Jamaica's version is made with molasses, while the buns from England were made with honey. In Jamaica, you eat the bun with cheese, a combination that has become ingrained in island culture. British custom has waned when it comes to eating hot cross buns as fasting food on Good Friday, but in Jamaica the practice is as prevalent as ever. Today the custom is seen as more Jamaican than British. And eating cheese is now a year-round practice, while the bun and cheese dish is prevalent primarily during the Easter holiday." – An excerpt from an article found on Jamaicans.com
Ingredients
1 ½ Cups Brown Sugar
3 Cups Flour
2 Tsp baking powder
1 Cup Dragon Stout
2 Tbsp melted butter
1 Egg
2 Tsp Anise seed, divided
4 Tbsp molasses
¼ Cup honey
2 Tsp Allspice
1 Cup mixed fruits and raisins
1/4 Cup Sugar
3 Tbsp Water
Instructions
Dissolve sugar, butter, honey syrup and spices into Stout over medium heat
In a large bowl, sift in flour then fold in fruits
Beat egg then add to the flour mixture. Stir to combine
Add Stout mixture to flour and half of Anise seeds
Put in a greased pan lined with parchment paper
Sprinkle rest of Anise seeds on top
Bake at 350 F for 1 hour or until done
Remove from oven.
Make a glaze – Combine¼ Cup sugar and 3 tablespoons of water in a small bowl
Brush on to bun
Notes
Once Bun has cooled, cover with saran wrap or keep in a zip lock bag in order to maintain moisture
http://lovelypantry.com/2012/04/jamaican-easter-bun/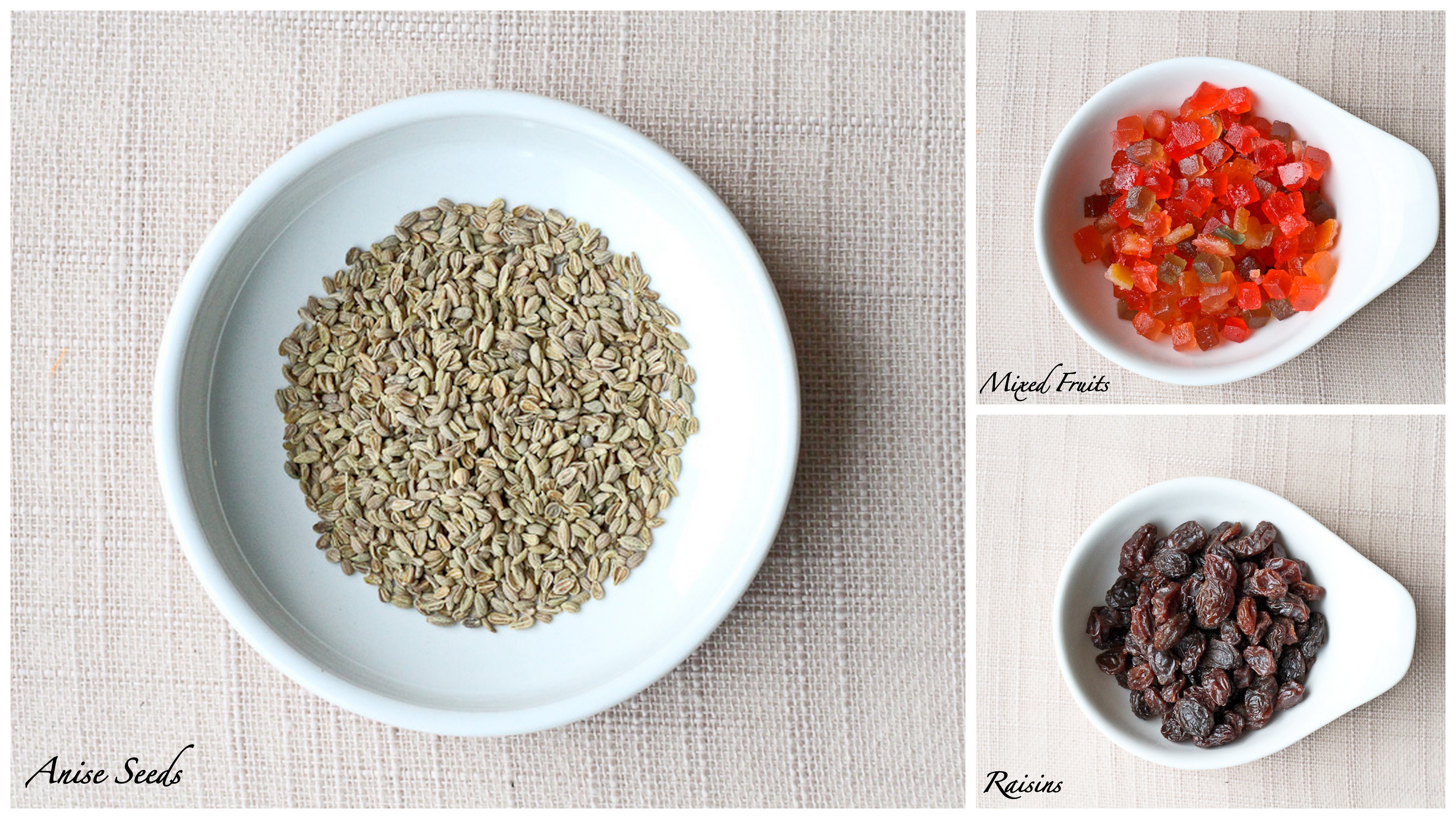 This is the one cheese I have a severe weakness for. I'll eat it any day of the week! It's so terribly expensive here in Canada though. If it wasn't for this post, I would have left it right there on the shelf. I've been delaying my cheese fix for when I visit Jamaica.
Dragon Stout, Guinness or Red Stripe Beer can all be used to make Bun.
Stout mixture reduced to a simmer.
Flour, Mixed Fruits, Raisins and Anise Seeds
Stout mixture combined with flour mixture
Ready for the oven.
The house smelled wonderful!
Making this for the first time was great. The kids loved it. My husband was appreciative. He LOVES this stuff. I bet you next year, he's going to be looking out for his Easter Bun.
Shout out to my Mom! Thanks for keeping this recipe safe so that I could do the unexpected and actually use it!!! *hugs*
I love my Mom.
For those that celebrate, have a happy and blessed Easter.
~Lyn
***
Other Buns you may like to try: