Ginger Carrot Bread
When I saw this recipe I just had to try it. An easy way to utilize carrot juice without having to juice dozens of carrots! Its already a winner in my book. I was very impressed with the bright colour as well as the texture of the bread. I found it quite tasty and of course, my mini food tasters gave it their seal of approval.
I found some natural (no preservatives added) carrot juice in the supermarket so I decided to try it not only with the recipe, but also to incorporate it into our diet. Eventually I'll get into juicing, but for now, this is a great healthy addition to my baking.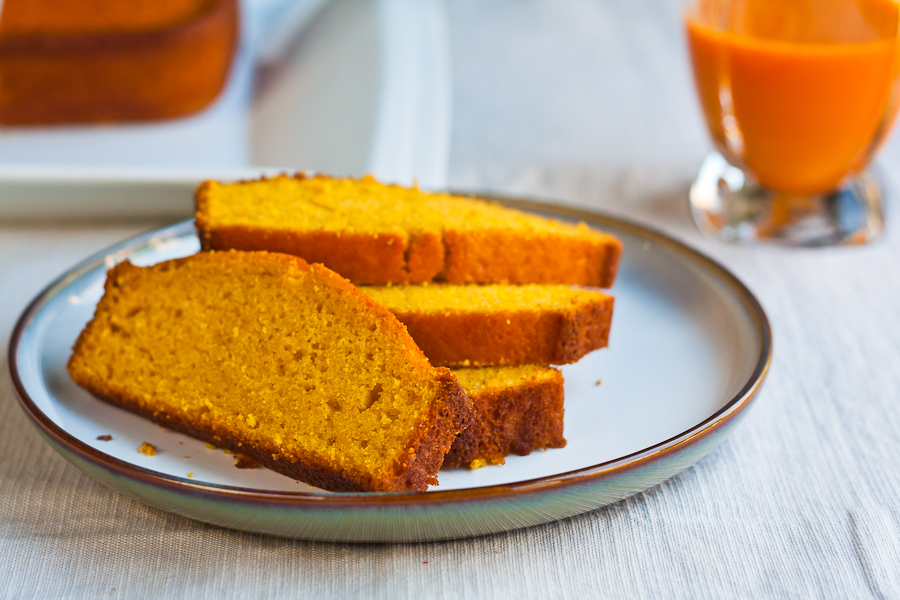 Ingredients
Dry Ingredients:
1 Cup Unbleached Flour
1/2 Cup Wholewheat Flour
3/4 Tsp Ground Ginger
1/2 Tsp Salt
2 Tsp Baking Powder
Wet Ingredients:
2 Eggs
1/3 Cup Vegetable Oil
2 Tsp Vanilla
1 Cup Carrot Juice
3/4 Cup Sugar
Instructions
Preheat your oven to 350F
Whisk dry ingredients into a medium sized bowl. In a large bowl, combine the wet ingredients until combined. Add the dry ingredients into the wet and whisk until combined and smooth. Do not over mix as this will cause the bread to be tough.
Grease an 8.5inch X 4.5inch loaf pan. Pour batter into the pan. There should be about 3/4 of batter in the pan. If there is more than that, it might spill over. Bake for 40-50 minutes.
http://lovelypantry.com/2011/09/ginger-carrot-bread/
This Ginger Carrot Bread recipe has been a certified hit and its always a pleasure to make it and share with family and friends. The gorgeous, striking colour is always a topic for discussion!
 Enjoy!