Chocolate Oatmeal Banana Bites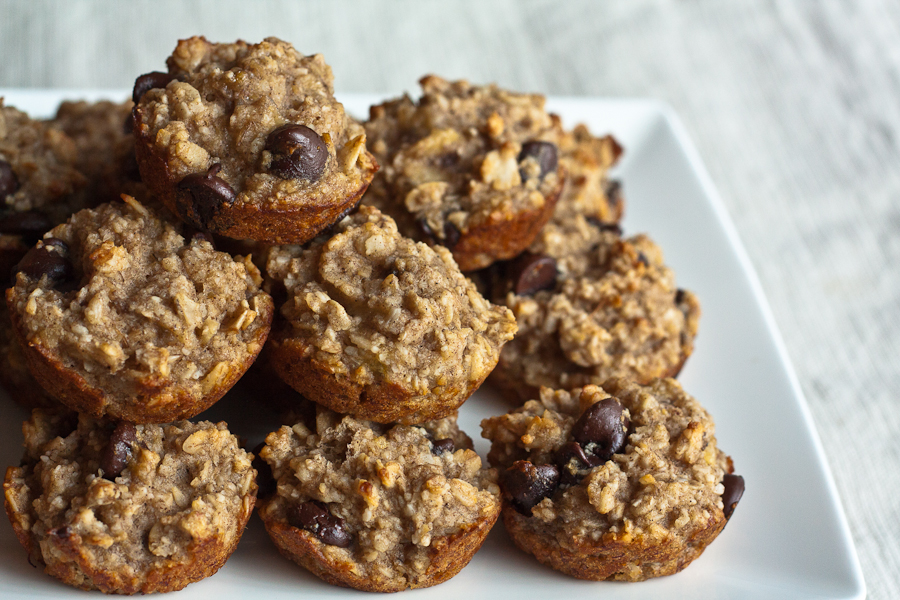 You'll hear me say quite often, that I love different. When I came across this recipe on Marmande In The Kitchen's blog, I knew I had to try it. I'm always looking for neat little treats for my family that tastes great and won't harm them in the long run. Believe it or not, these little bites have no Eggs, Butter, Flour or sugar – which are basics in making baked items. Now, I did make some changes but it tasted awesome just the same. The original recipe called for Coconut Oil so I will try to use it when I make it the next time. Oh and guess what? I made my own Almond Meal! You should try it! Really!
As always, I used what I had available. I had some Sliced Almonds, so I put it in my Magic Bullet for a few pulses until I achieved the desired result and quantity. I had dark chocolate chips in the pantry. I did try the frosting, and it was great but I felt that the bites were good enough on their own. So here's my amended recipe:
Ingredients:
3 Large, very ripe bananas, mashed
1 Tsp vanilla extract
¼ Cup Olive Oil
2 Cup Rolled Oats
2/3 Cup Almond Meal
½ Tsp Cinnamon
½ Tsp Allspice
½ Tsp Salt
1 Tsp Baking Powder
2/3 Cup Dark Chocolate Chips
Directions:
Preheat oven to 350F. Grease a 24 hole mini muffin pan.
Mix to combine, the bananas, vanilla, and olive oil in a large bowl.  In a medium bowl, whisk together the oats, almond meal, coconut, cinnamon, nutmeg, salt, and baking powder.
Add the dry ingredients to the wet ingredients along with the chocolate chips and stir until just combined.  The dough will be fairly loose and wet.
Spoon the mixture evenly into the muffin tray and bake for about 15 minutes.  Let cool in pan for 10 minutes, then cool completely on a cookie rack. If you can wait that long.
Enjoy!